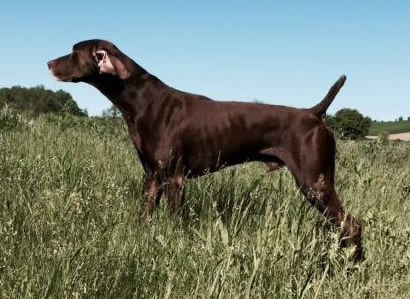 Baxter's resume continues to grow but currently sits at BISS DC AFC! His show championship was earned with a specialty major and a best of breed over specials. Shortly after finishing his CH he earned a Best In Specialty under a breeder judge. Baxter then took to the field and in one full year of running earned his FC and AFC, winning and placing in multiple major stakes. Baxter is also qualified and will be run in championships in the future.
Baxter's Clearances: OFA Hips Good; OFA Elbows, Eyes, Cardiac and Cone Degeneration Normal. CHIC #96261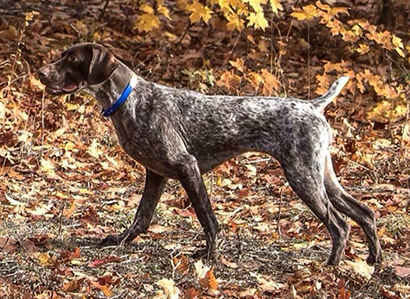 Hannah's accomplishments speak for themselves: GCH, DC, AFC, MH all by the age of 5. Hannah finished her show championship easily with a best of breed over top ranked specials. Hannah finished her FC with a bang defeating 28 dogs for a 5 point major at a Brittany Trial!
Hannah's Clearances: OFA Hips Excellent; OFA Elbows, Eyes, Cardiac, Thyroid Normal.